Check the boxes below to learn more

about our event organizer services and capabilities

Our philosophy is to create long-term partnerships and lasting value with our clients. Heritage works to understand your business and your unique vision. Let us help you shape your brand and build unrivaled brand loyalty.

We constantly deliver upon our promises and work closely and creatively with you to find event organization solutions – and help you achieve your goals. To that end, Heritage offers an unparalleled quality of service in everything we do. Our show management services include:
Exhibit floor plan design and layout
Show branding and planogram layout
Complete show graphic design and production
AutoCad 3DS Max, ExpoCad, a2z software
Custom registration, entrance unit and kiosk fabrication
Installation and dismantle labor services
Standard and custom trade show furnishings
General session services
High drape
Rigging
Shipping and material handling
Aisle and booth carpet
And more!
Step 1

Step 2

Step 3

Step 4
DESIGN

AND

PLANNING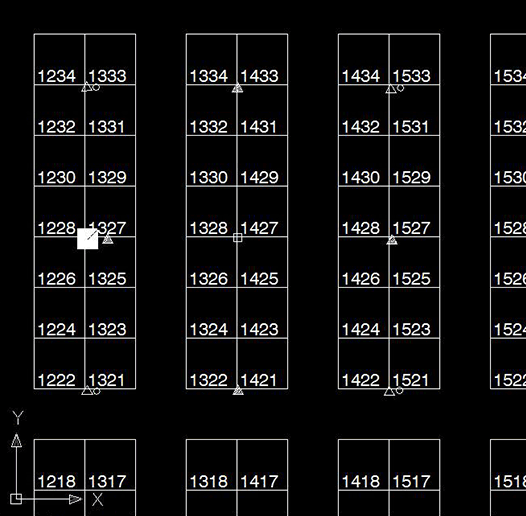 DESIGN / GRAPHICS
Our trade show specialists will work with you to understand your needs, where your trade show has been and where you want it to go, and your overarching vision for your trade show or event. Whether you need a custom design for a small piece of your show or are starting from the ground up, Heritage trade show specialists will apply our deep knowledge, experience and creativity to bring you deliverables that resonate and impress.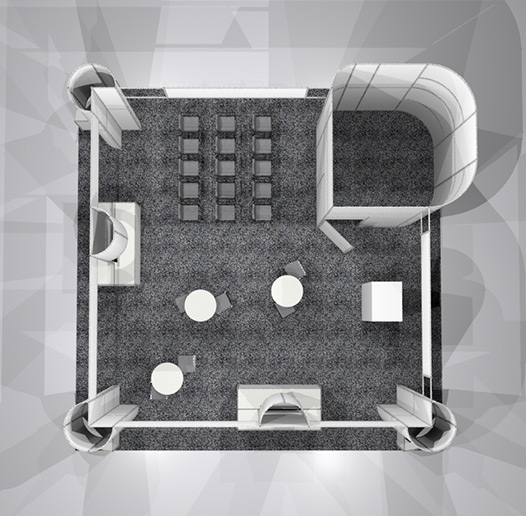 PLANNING
You know the amount of planning and foresight that goes into a successful event. And you know that it requires a team. Let Heritage be your partner when planning your next trade show or event. We simplify, organize, communicate and innovate. Let's do this together.
COMMON AREAS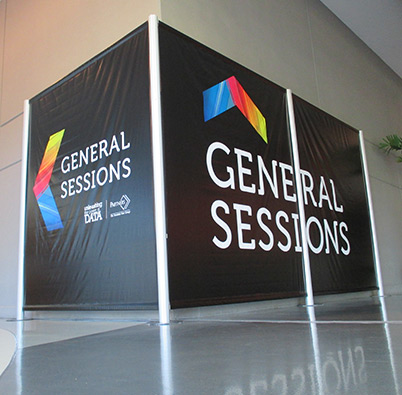 ENTRANCE UNITS
First impressions matter. That's why you need a show-specific, custom-designed and -fabricated entrance unit. The wide variety of trade show entrance units we offer are limited only by your imagination. Whatever the structure, material or design you envision, we have the entrance unit your trade show or event demands.
Open Gallery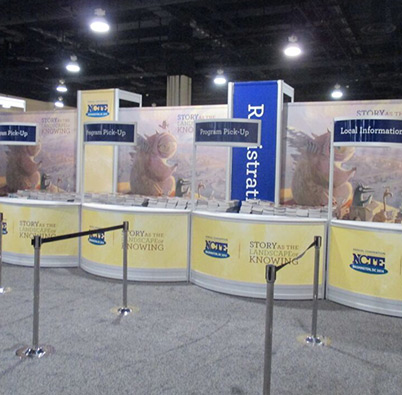 REGISTRATION AREAS
Whether 50 or 5,000 attend your event, Heritage has the experience to build the perfect registration area for your show. Together, we will make your trade show or event registration area stand out to your exhibitors, provide a unit coordinated with the theme of the event, welcome attendees and – most importantly – cultivate an efficient and effective registration process.
Open Gallery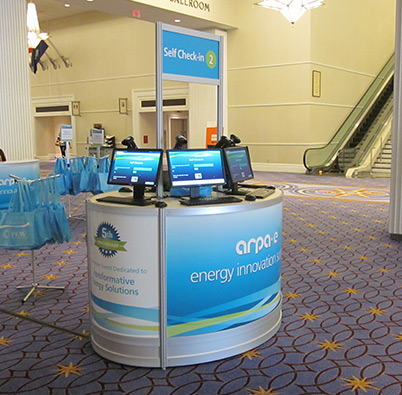 Cyber Café / Charging Stations / Custom Kiosks
Custom-designed and -fabricated kiosks are often a very important component to an event. Heritage has designed and provided standard and custom cyber/internet café units for trade shows and events of all sizes. Whether needing a sponsor and show logo on a single unit station, or a 20-unit kiosk, we will work together to craft the right environment for your event.
Open Gallery
EXHIBIT Area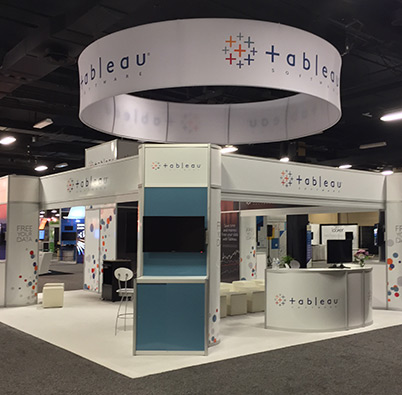 EXHIBIT BOOTHS
Heritage is capable of providing you with whatever standard or unique exhibitor booth configuration you require. Whether your exhibitors are accustomed to a shell scheme hardwall booth or a traditional pipe and drape booth (along with whatever furniture offering), Heritage can provide the look and build-out your show requires.
Heritage Trade Show Services design specialists are experienced professionals that work with you to design custom booths and bring your ideas to life. No matter the size or scope of your next project, our design specialists will design and build an exhibit trade show booth to meet your marketing challenge.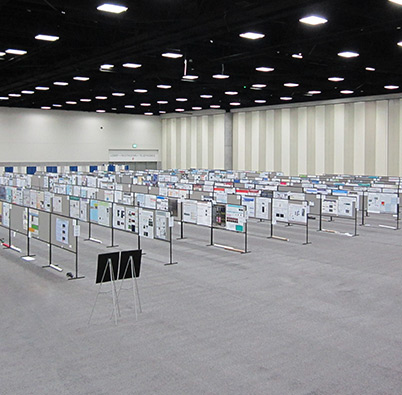 Flooring
We maintain a complete selection of standard, recycled content flooring options and plush carpet, ideal for your next trade show or exposition event.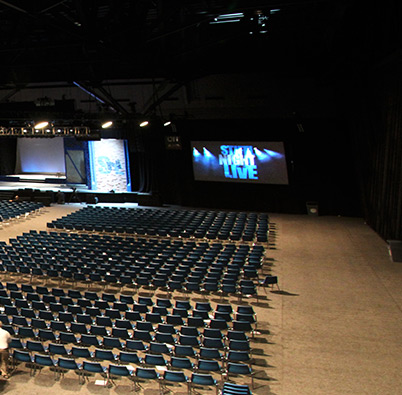 Drapery
Our draping inventory includes an array of banjo, vinyl and velour draperies. These draperies are available at any height required for your trade show, exposition or event. Available colors are displayed in the online ordering platform, and additional colors are available upon request.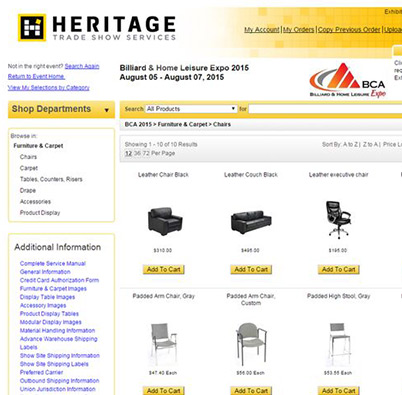 Furnishings
Specialty furniture offered by Heritage Trade Show Services is available to complete any booth, special feature area or lounge.
CONFIRM

show details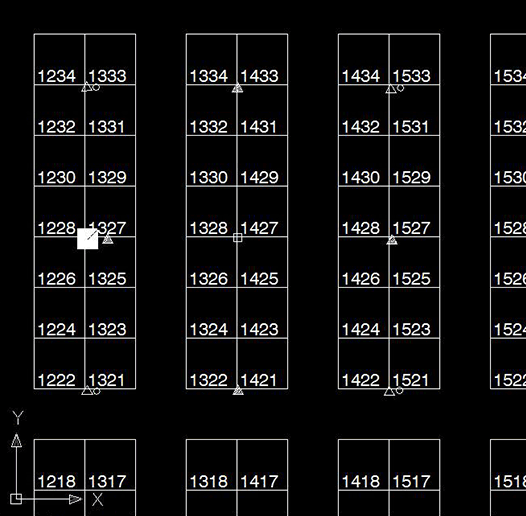 DESIGN / GRAPHICS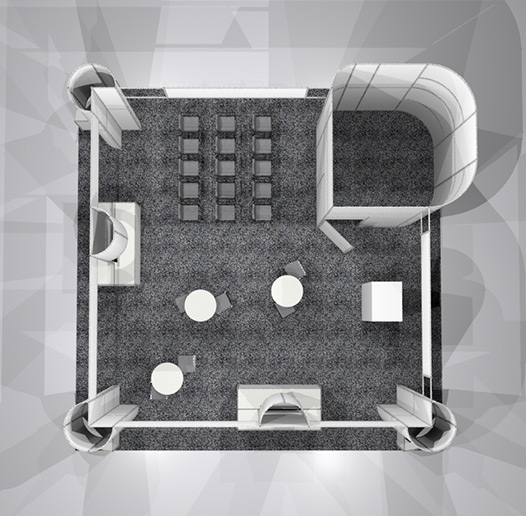 PLANNING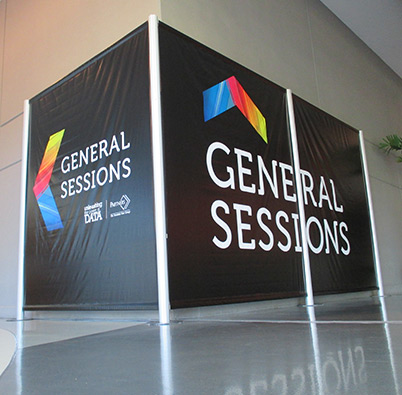 ENTRANCE UNITS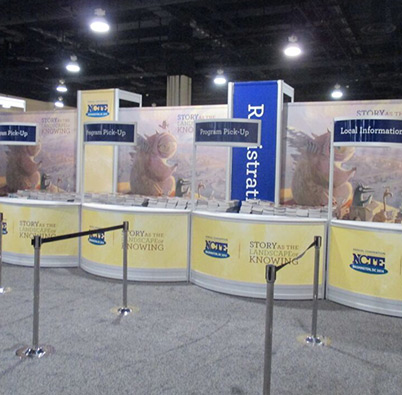 REGISTRATION AREAS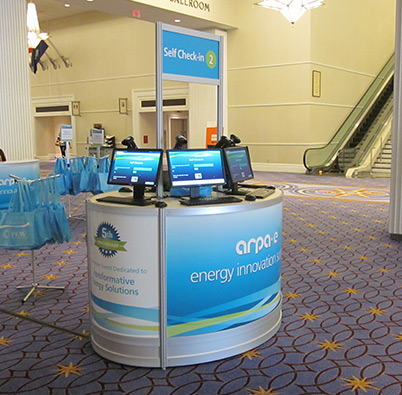 Cyber Café / Charging Stations / Custom Kiosks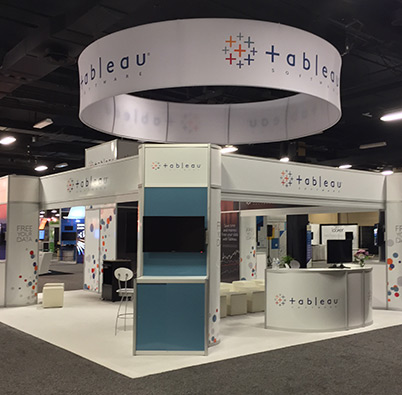 EXHIBIT BOOTHS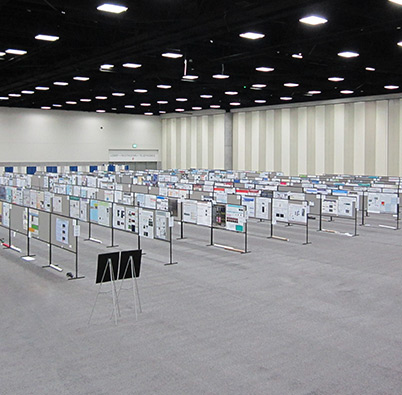 Flooring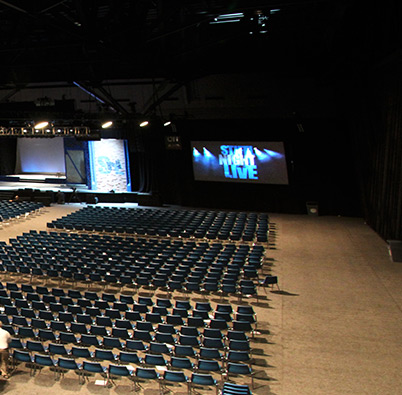 Drapery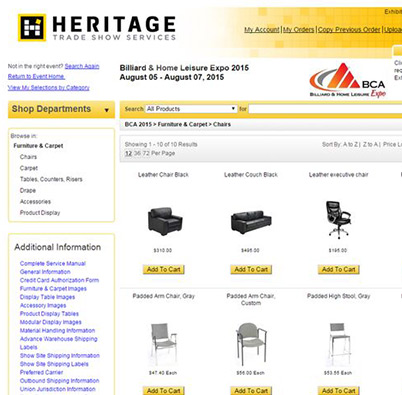 Furnishings